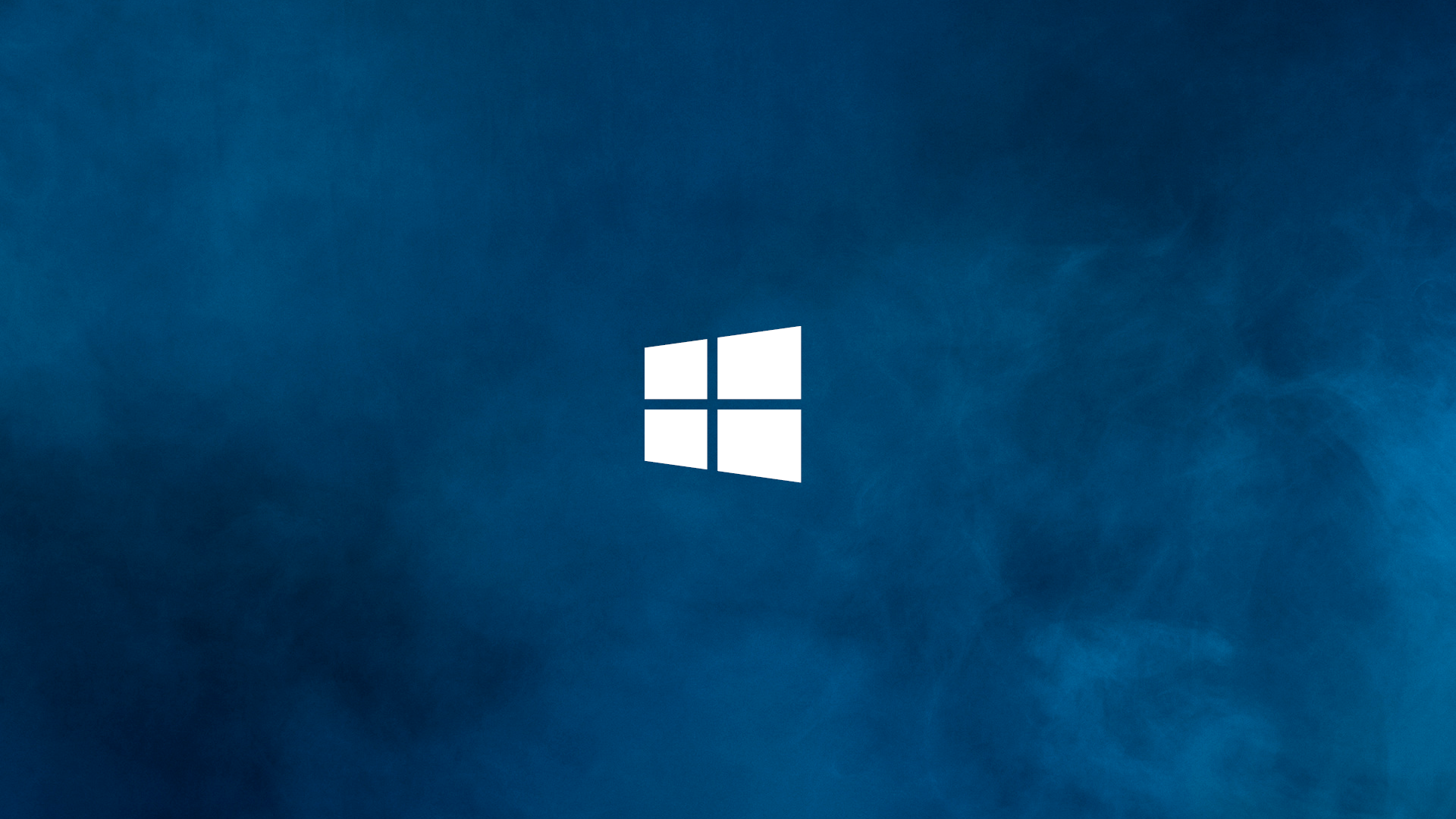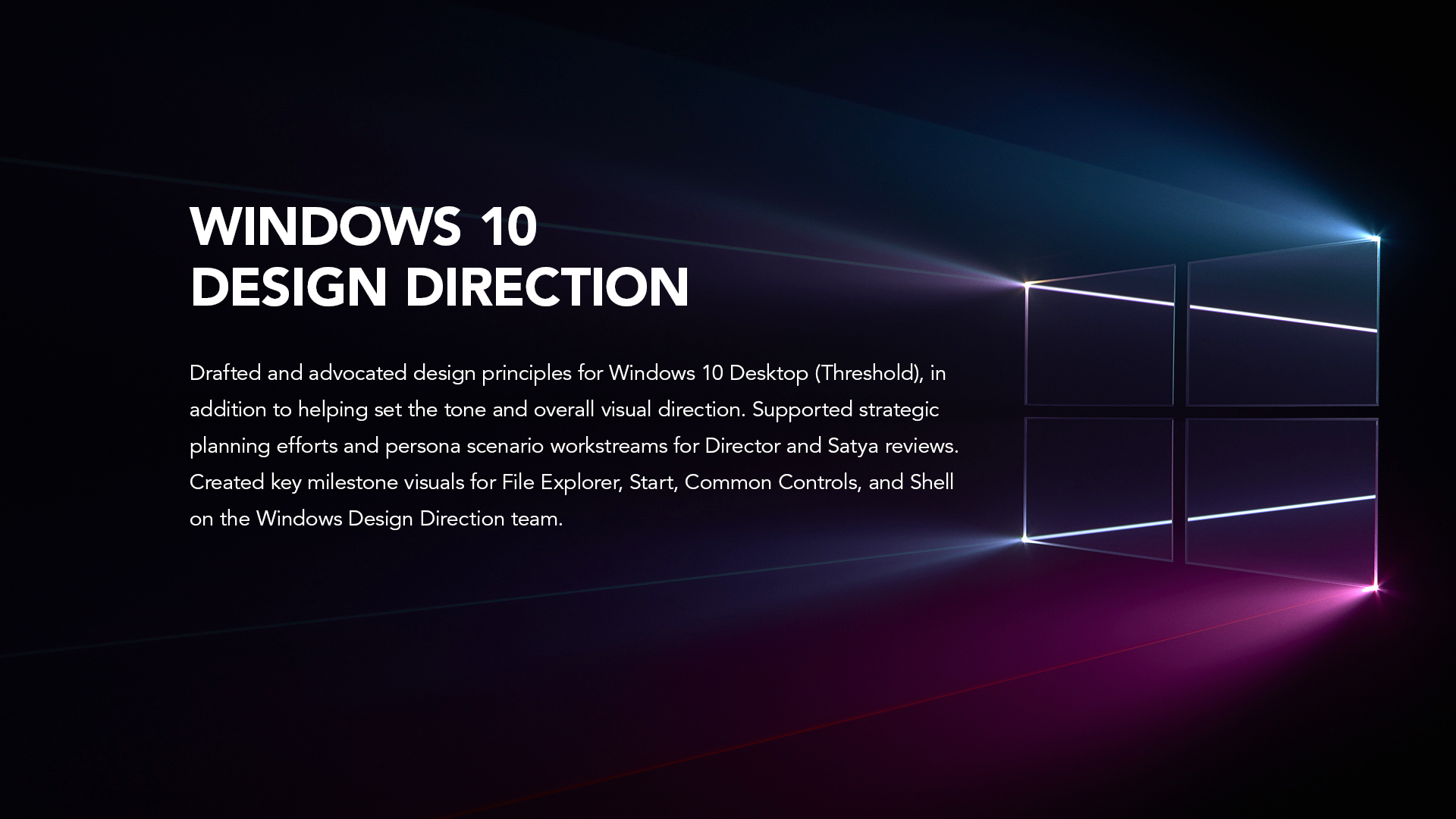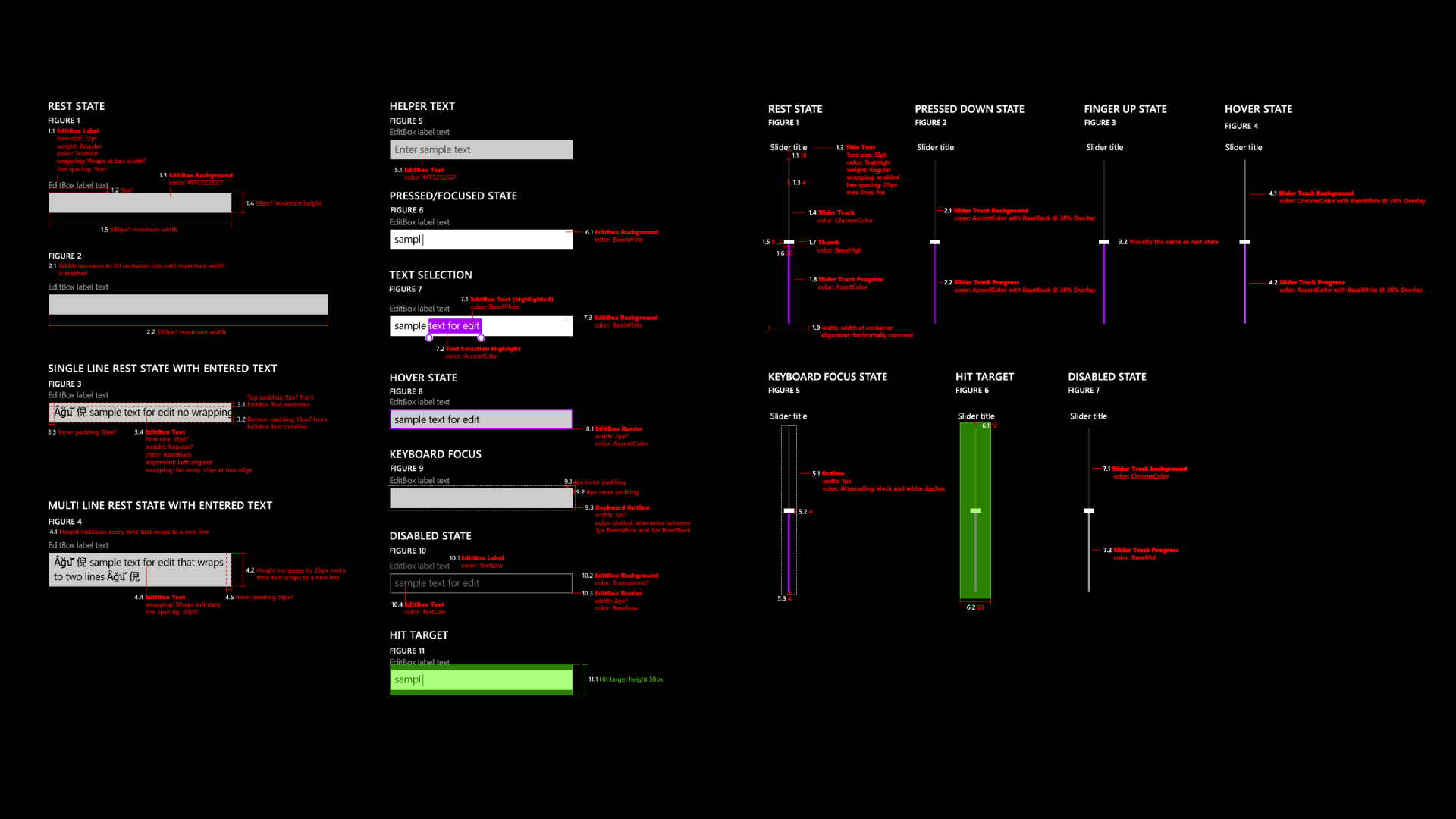 I contributed to the interaction and visual design guidance for select common controls, bridging previous implementations for the initial release of Windows 10. The process involved understanding constraints and limitations in order to push the design system forward. I created comps, developed guidelines, tested prototypes, and drafted specifications as part of a larger holistic redesign effort, which included soliciting feedback from partners and prospective users.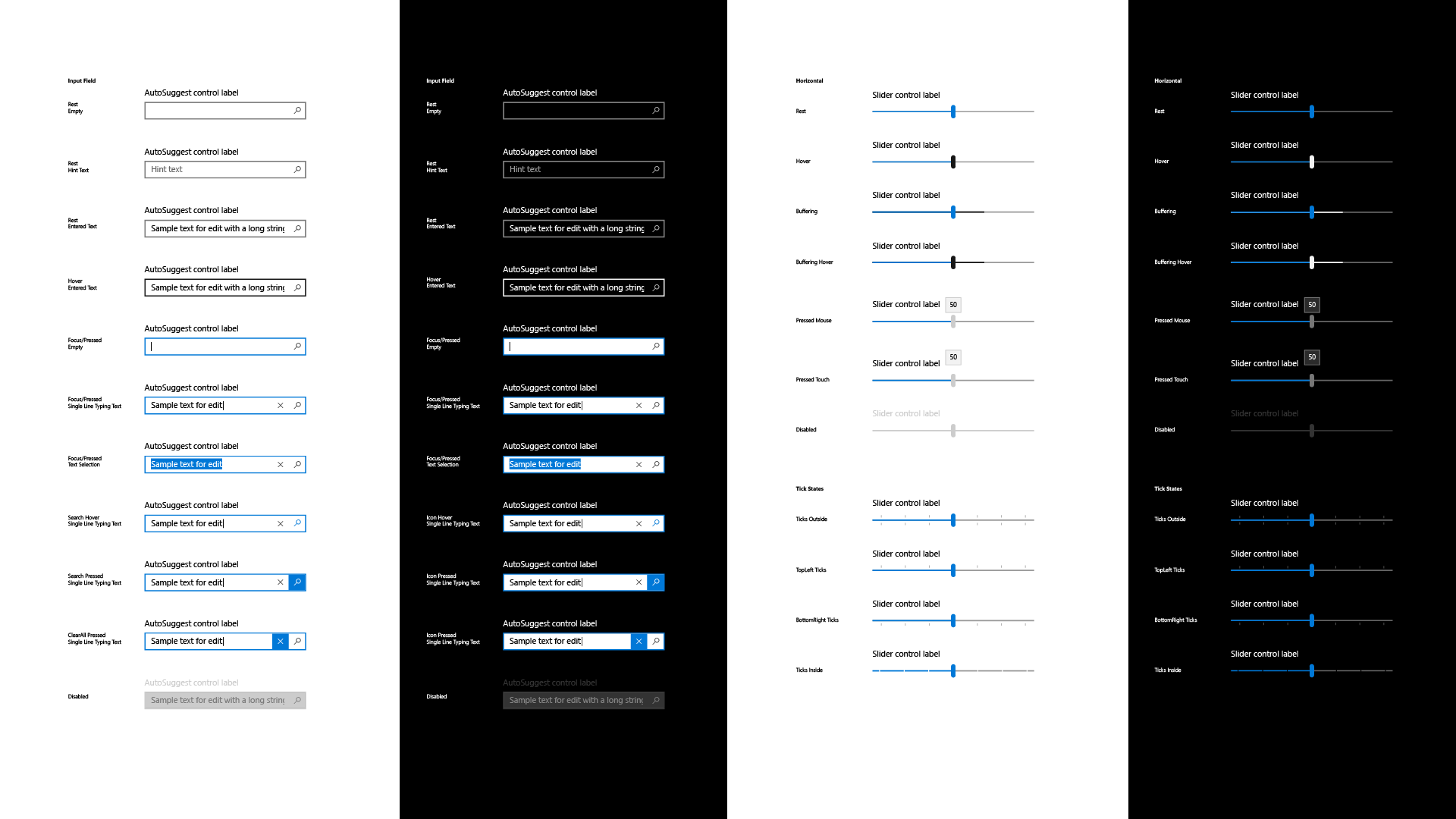 Guidance efforts directly impacted the final design and implementation of several common controls for Windows 10 and ensured consistency across the entire development platform, later benefiting 3rd party UWP app developers.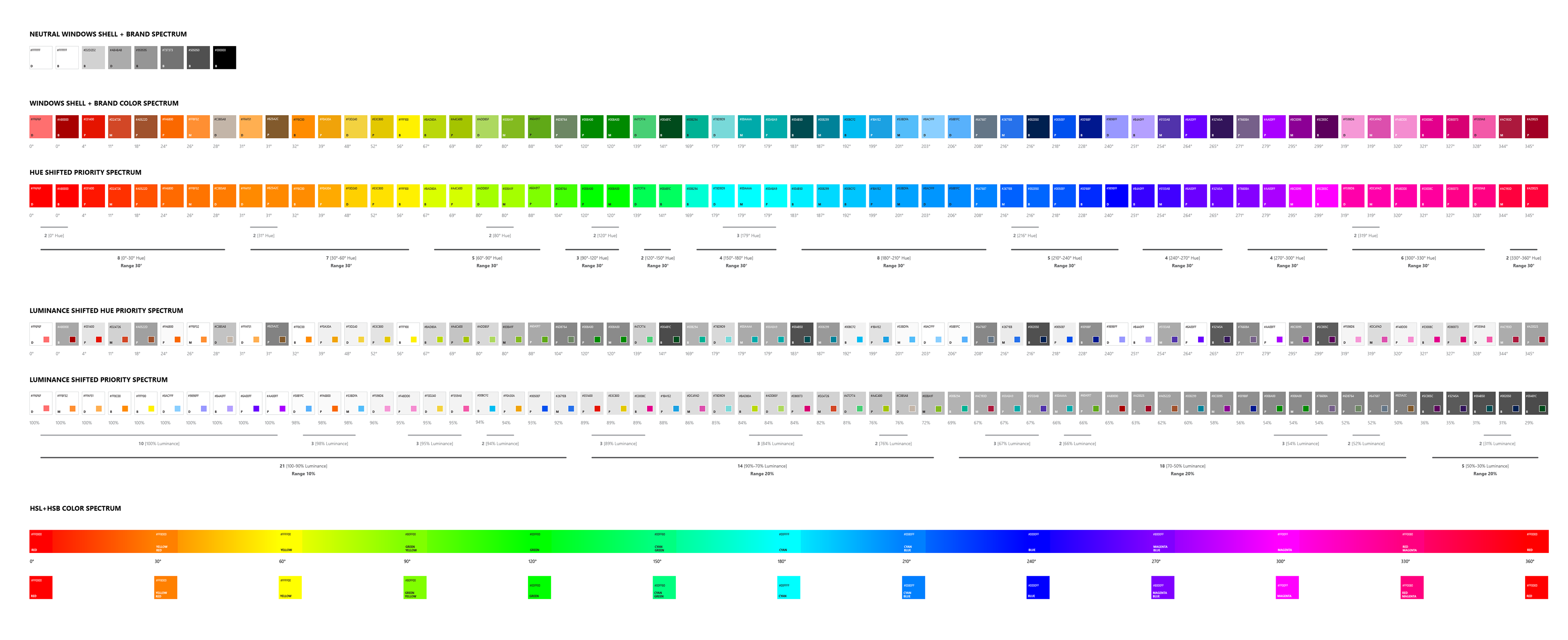 Taking a scientific approach in determining both commonalities and differentialities across the entire Windows color system (brand, phone, desktop, modern), the effort visualized unintended differences resulting in unnecessary complexity. The results informed color palette candidates for the Windows Universal Color System that respected minimum luminosity contrast ratios while ensuring broad diversity.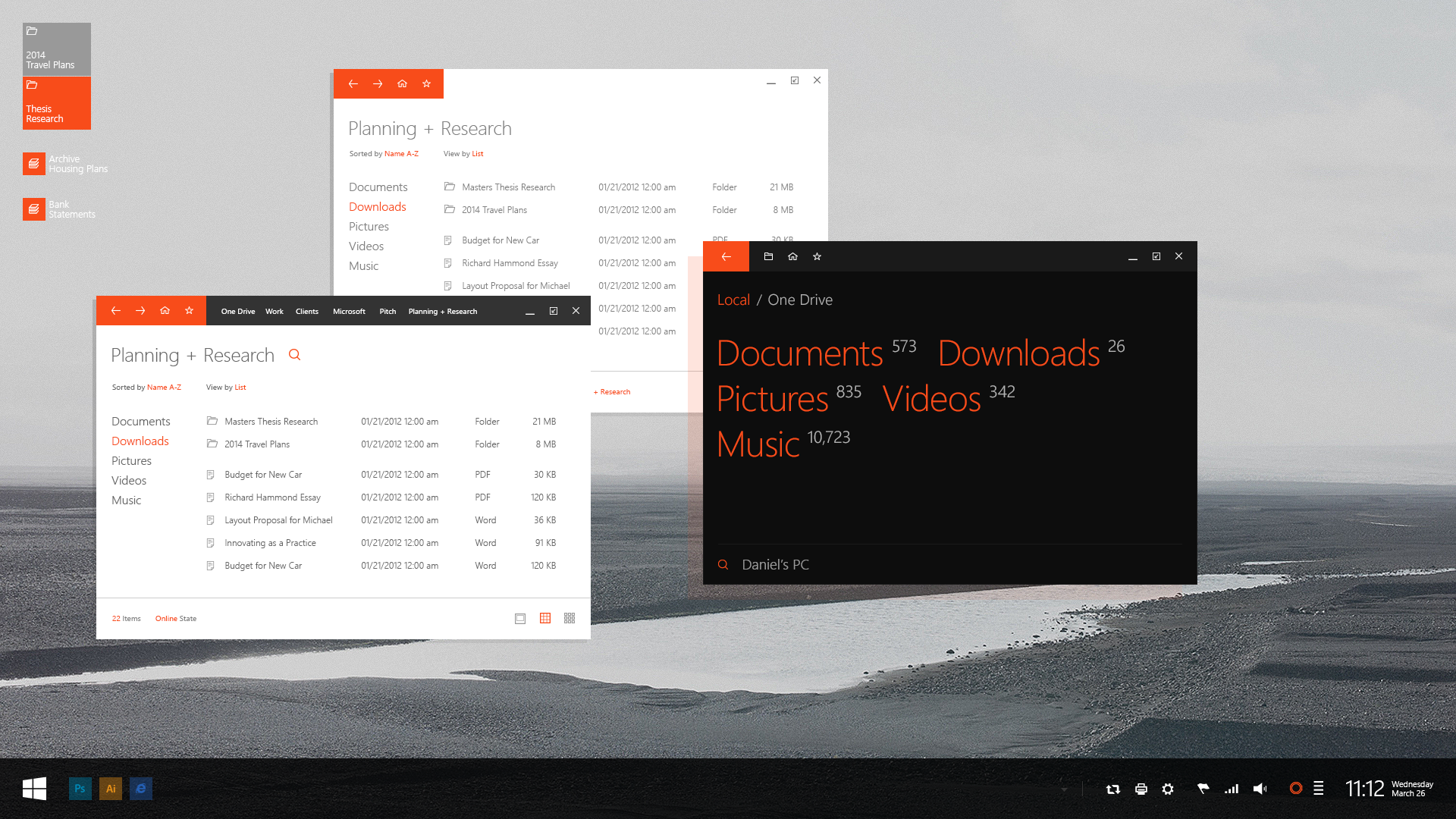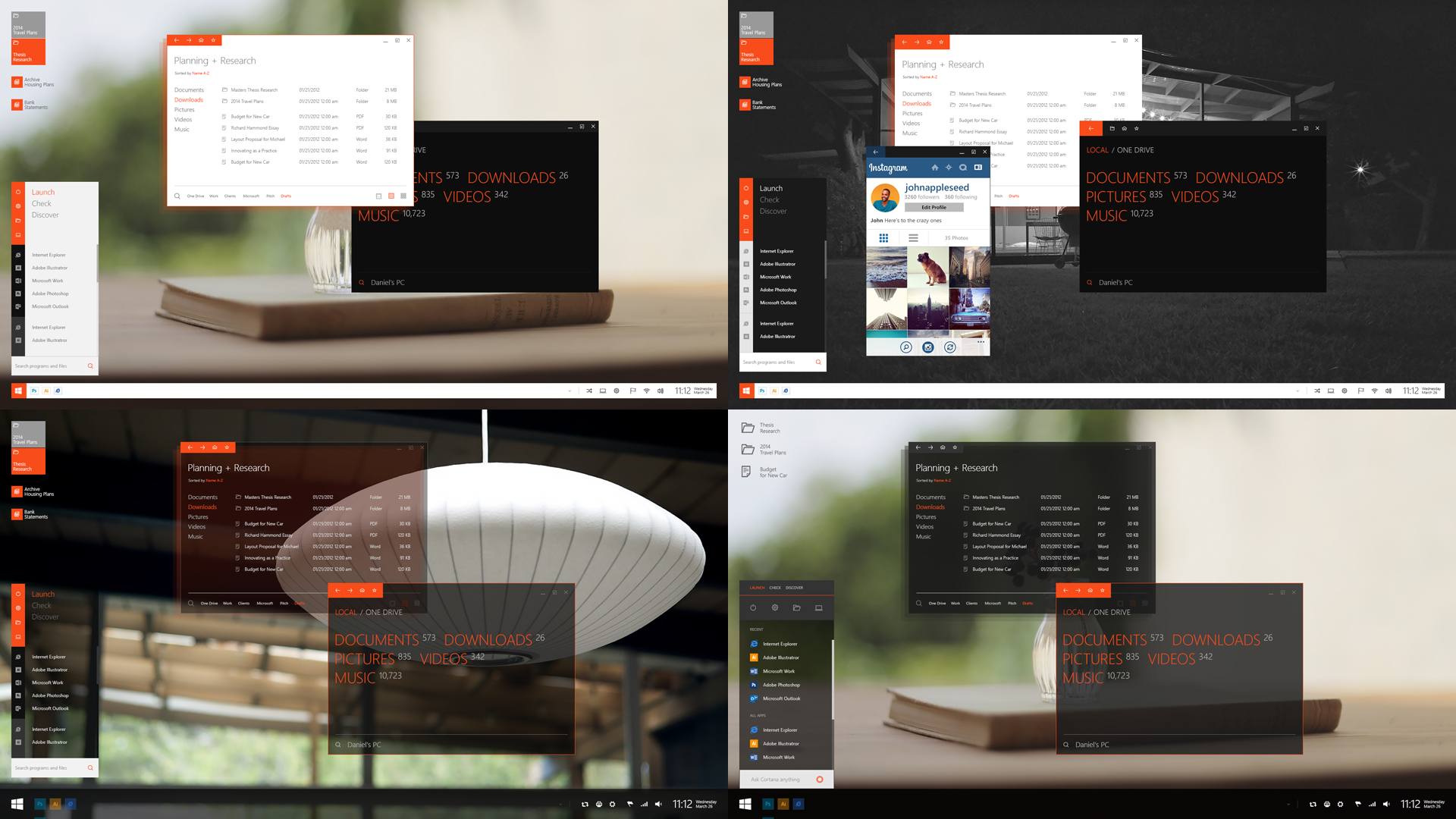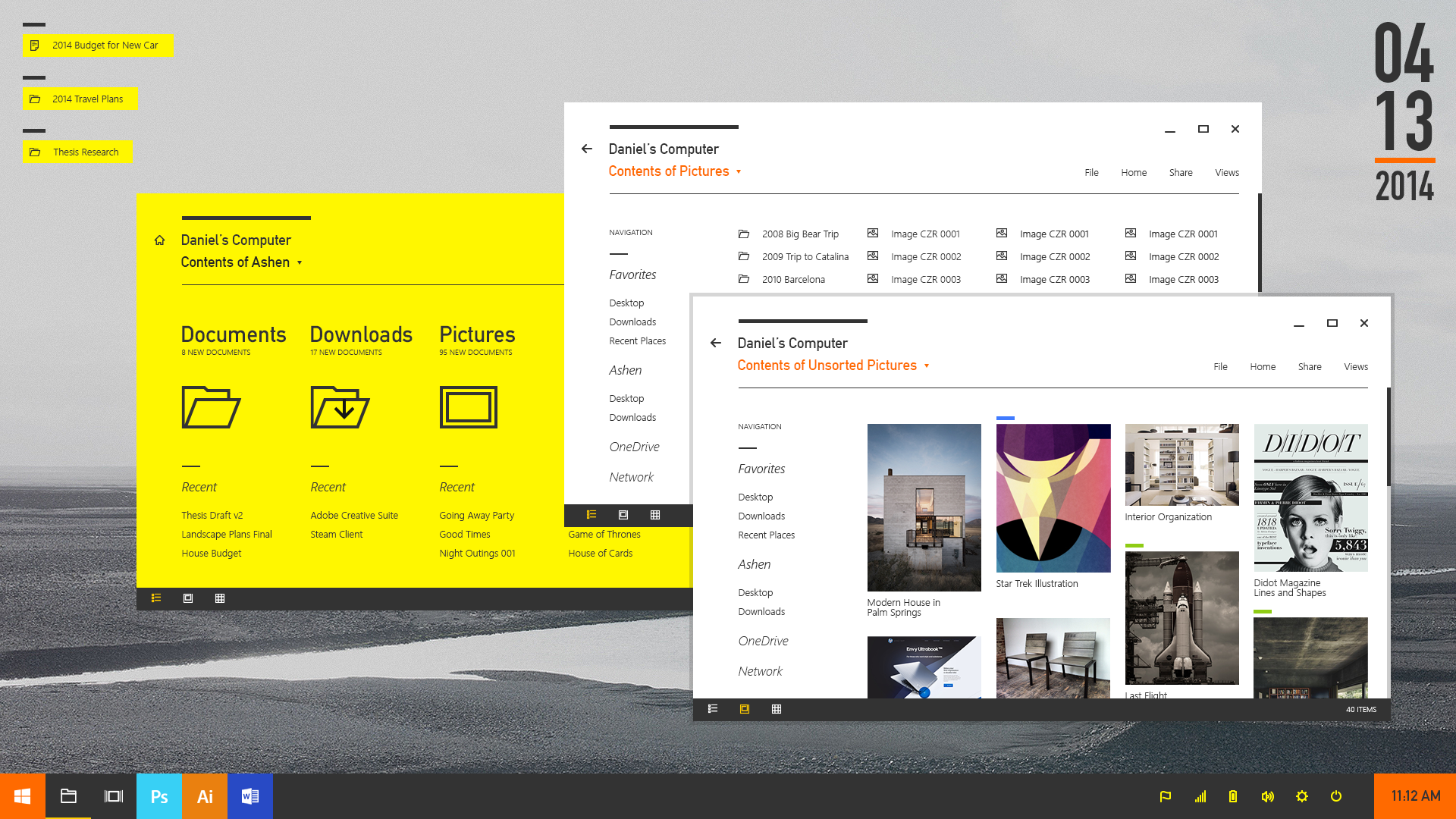 Personal explorations advocated by the Windows Design Direction team served as both inspiration and guidance for a multitude of teams through the lengthy design process, some of which directly impacted the final outcome of the product through ongoing dedicated feature team support.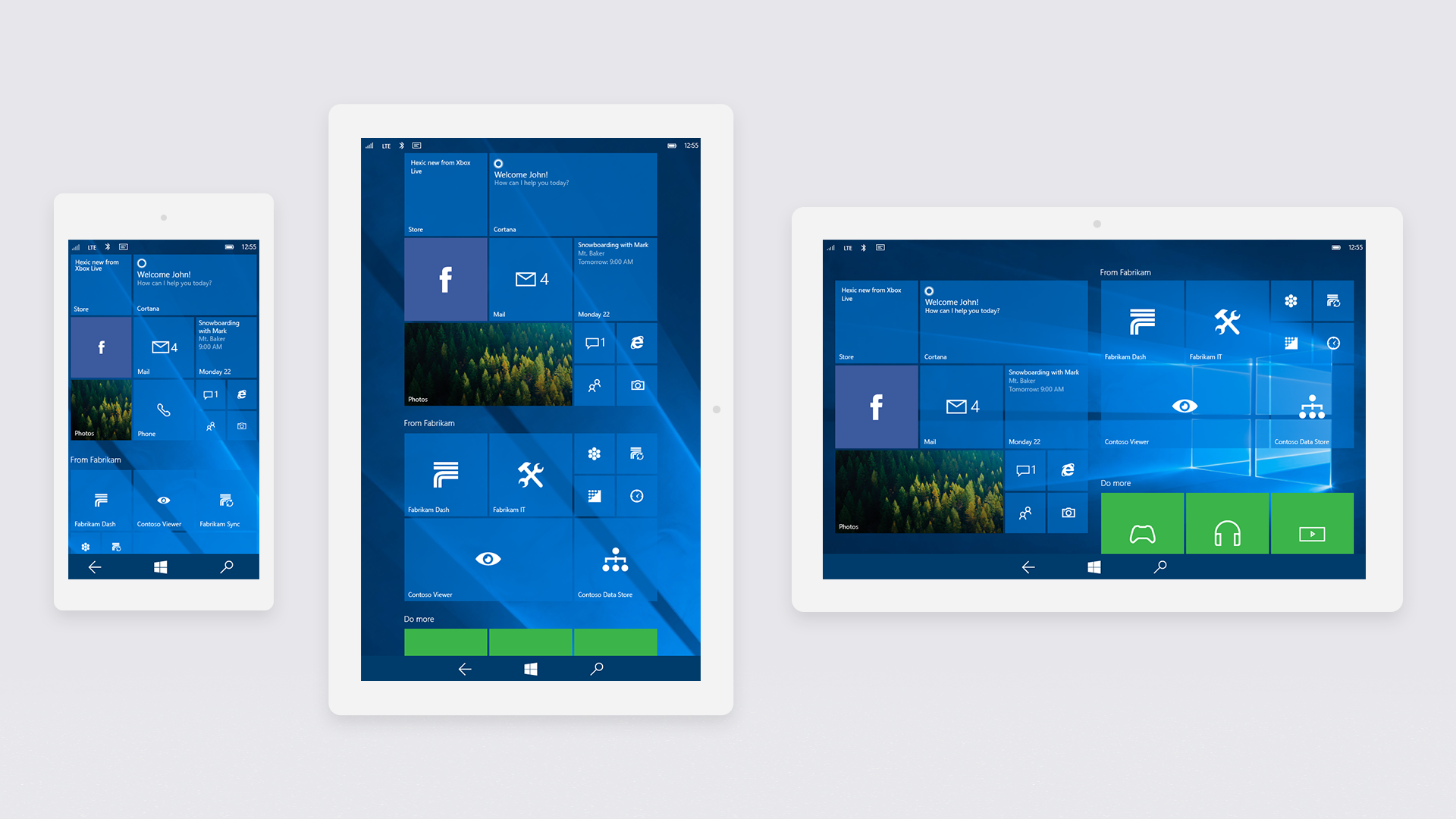 Worked with the Windows Shell team and partners to envision the iconic Start Menu for Windows 10, evaluating visual hierarchy, information architecture, adaptive and responsive layouts, and color theory application.