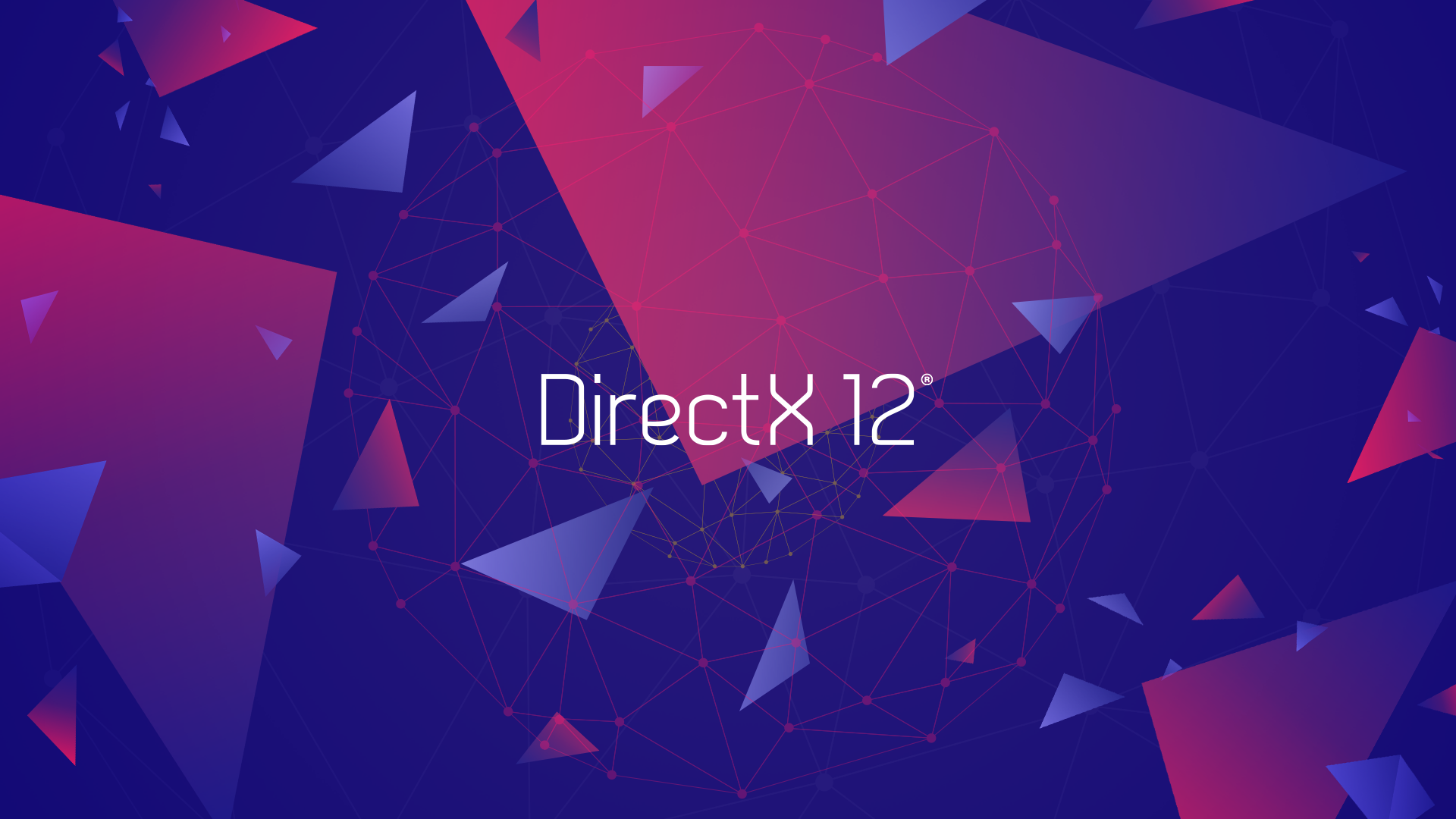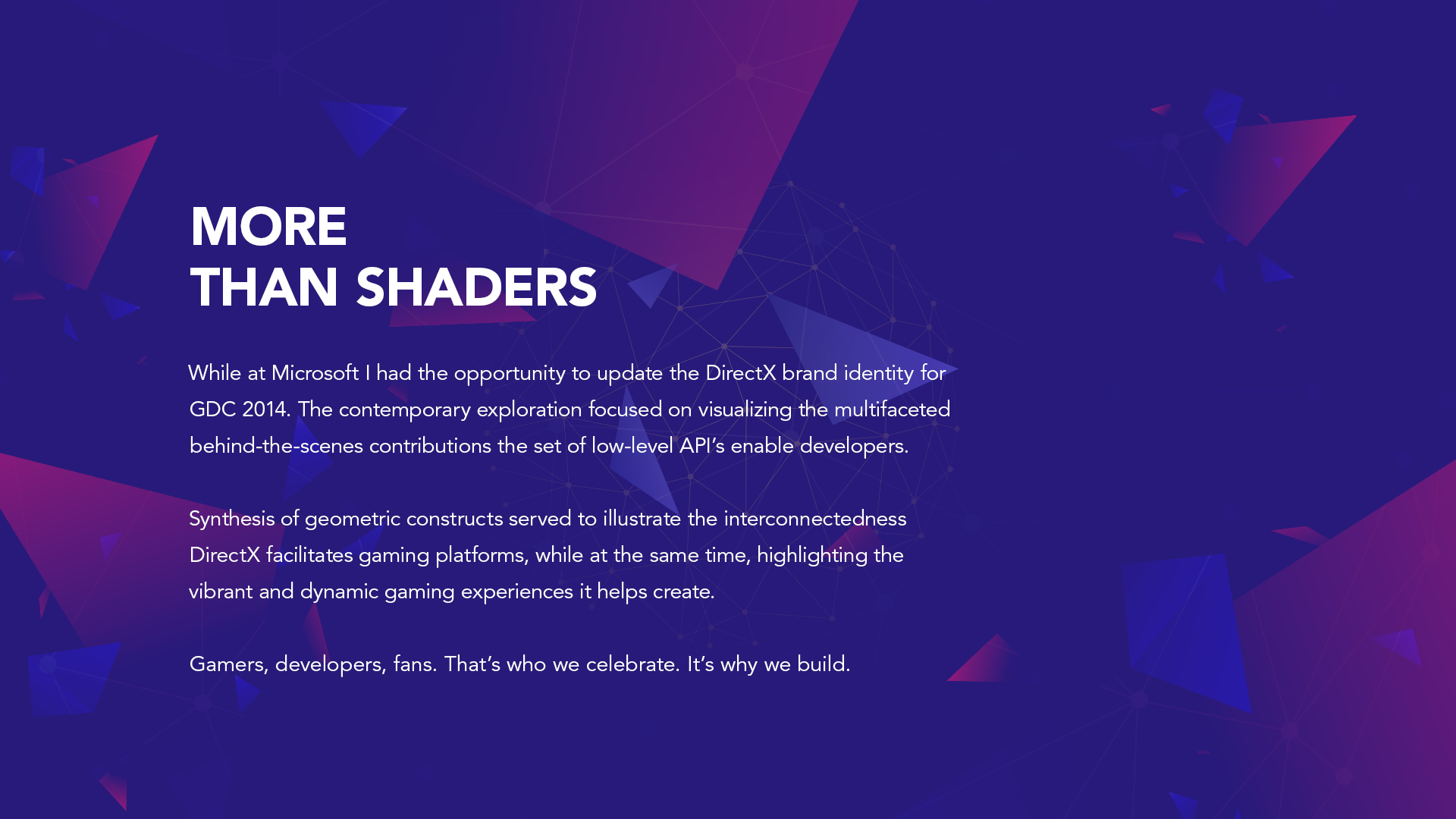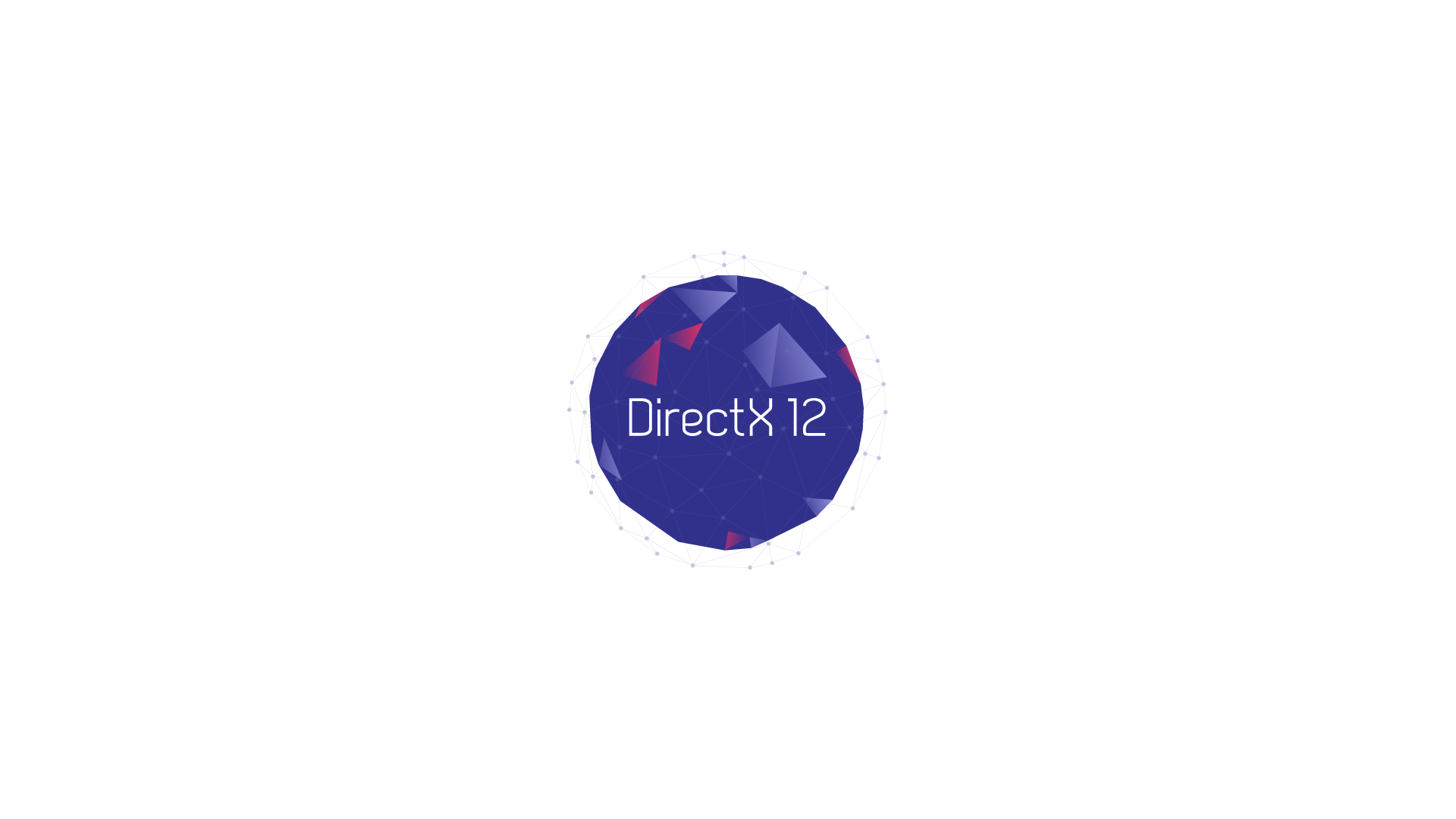 Designed within a 2-week discovery sprint, the identity system exploration resulted in fruitful conversations with partner brand teams across multiple studios, during a company wide reorganization.
A mirrored lattice structure highlights geometric forms contained within an oscillating mesh, representing DirectX 12 technology attributes working together in harmony, paired with the soft angular Dekar typeface forming the logotype.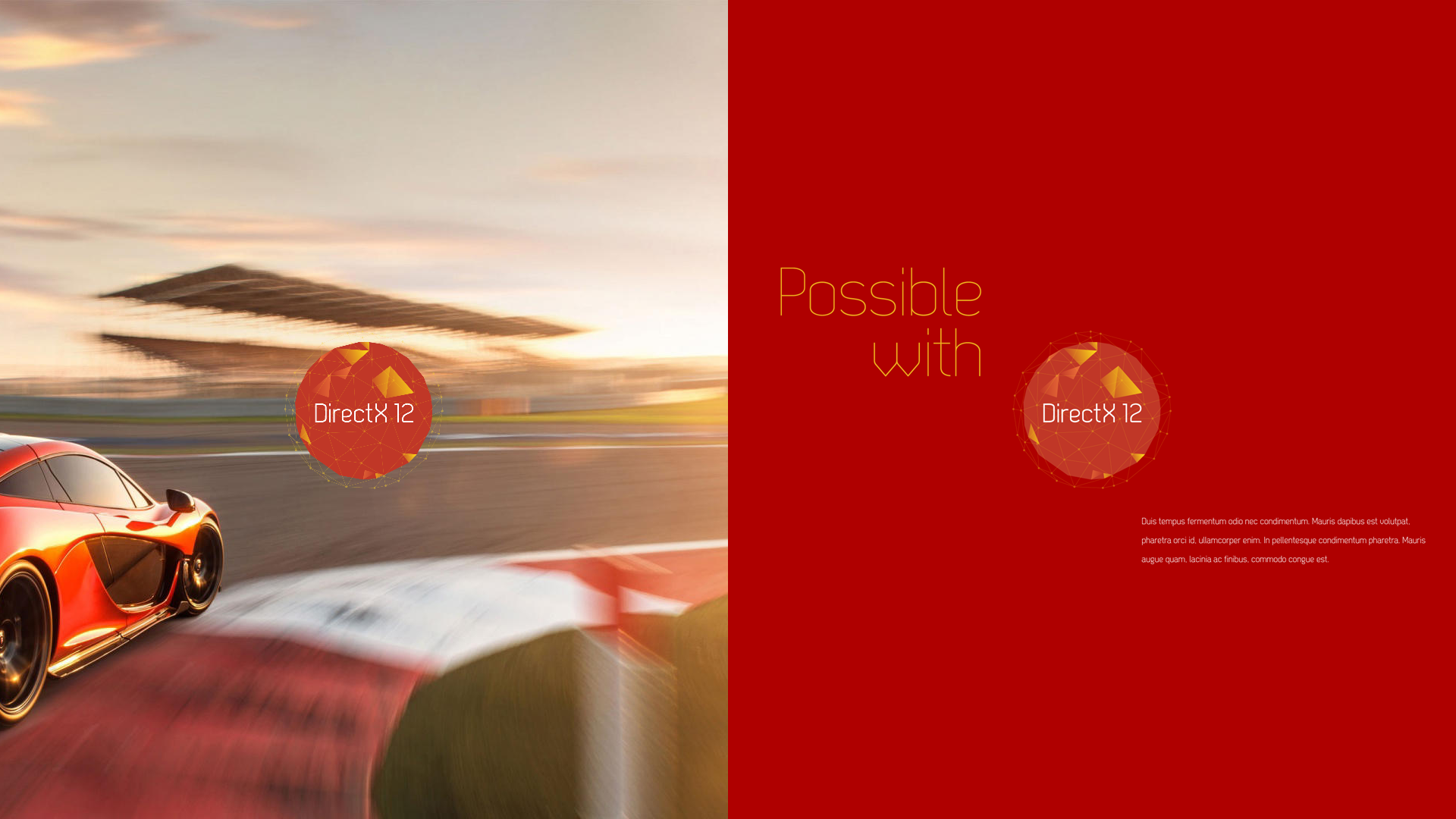 The brand message directly connected high-profile "AAA" games to the technologies they relied on. This relationship defined the theme of the identity system. It resulted in a secondary visual platform that celebrated games, increasing their ad/marketing presence, equivalent to the DirectX 12 brand.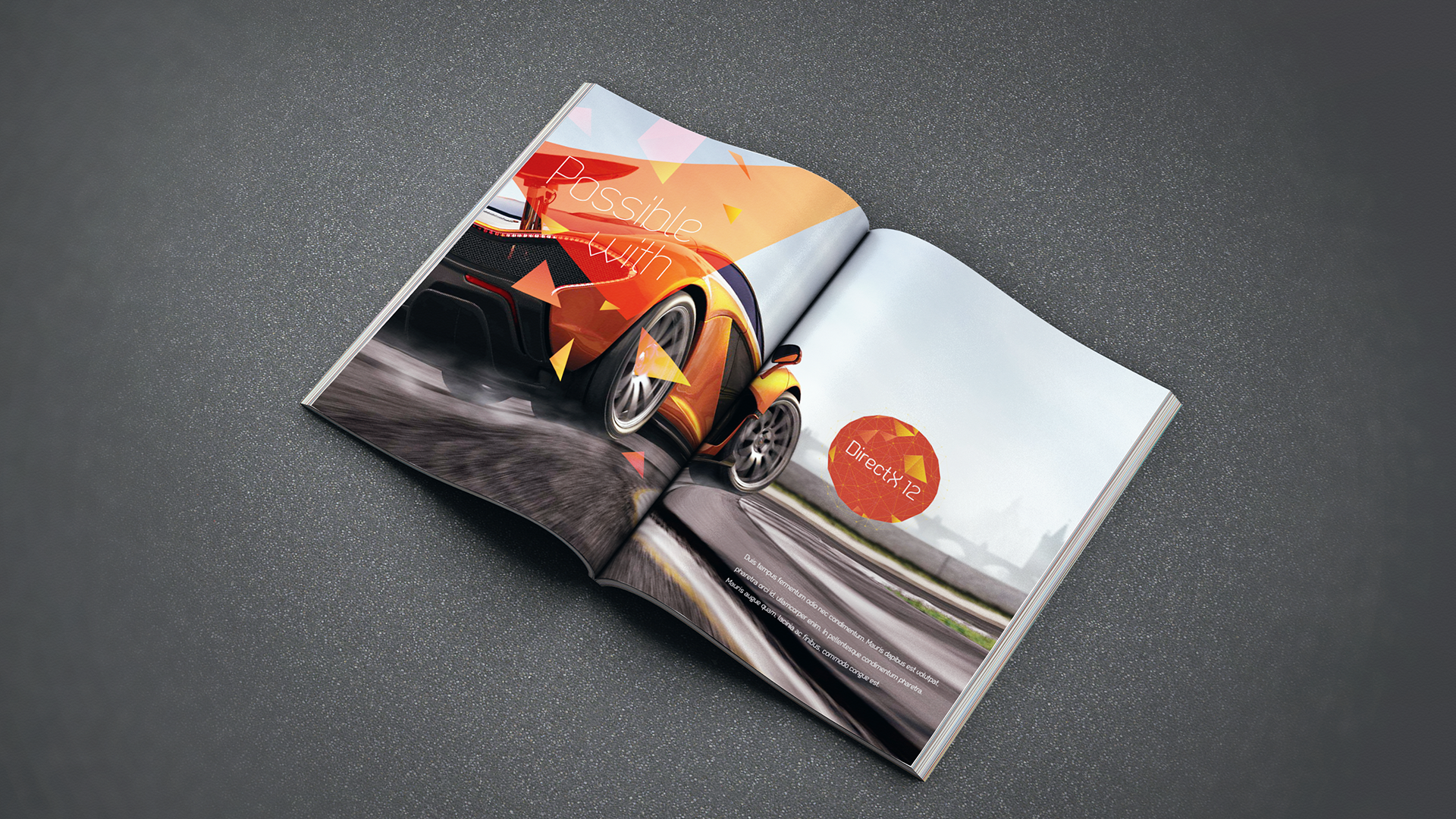 The tetradic color system was designed to be both flexible and vibrant. It strengthened visual relationships through color while being distinctive against an array of game key art.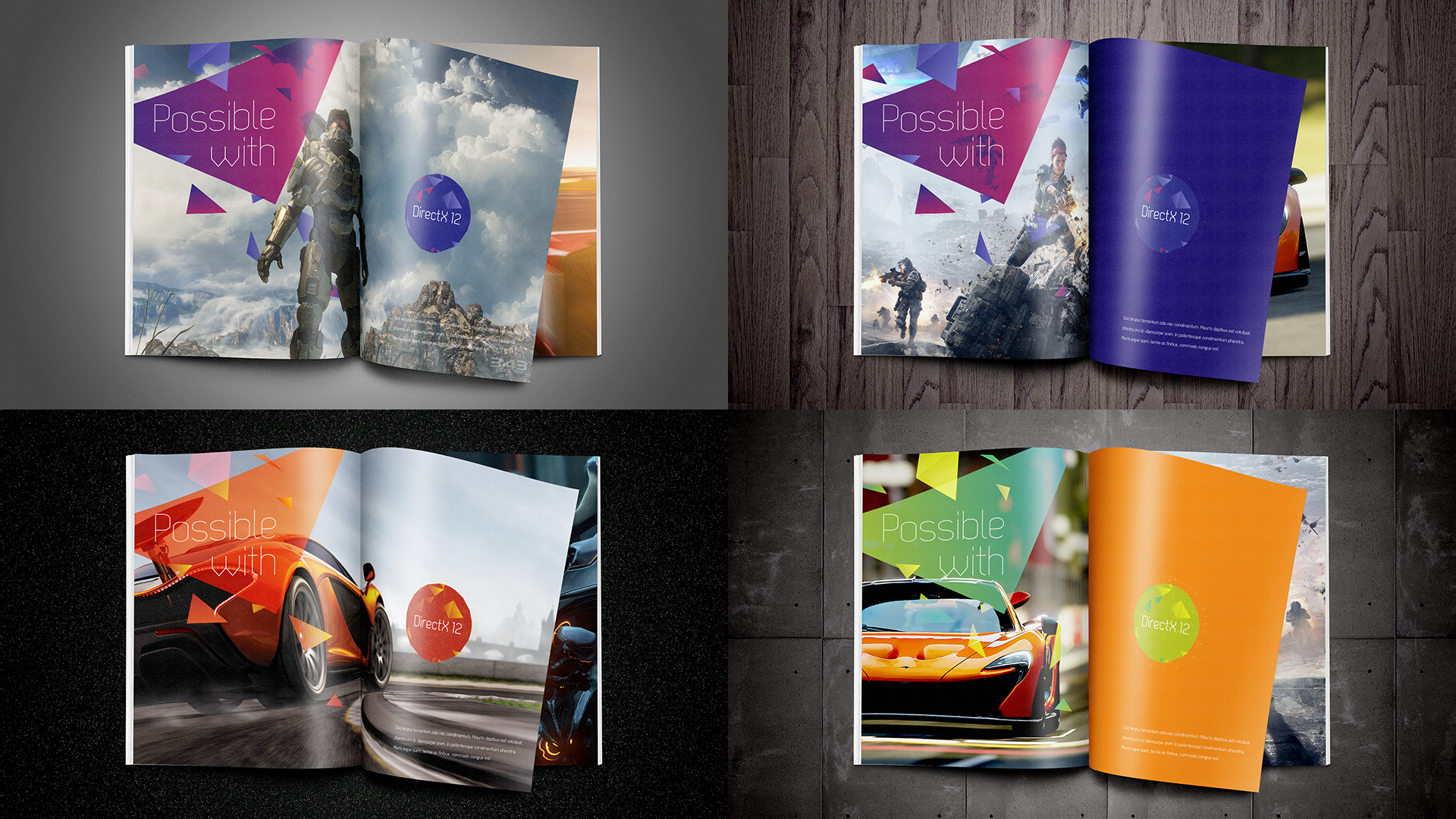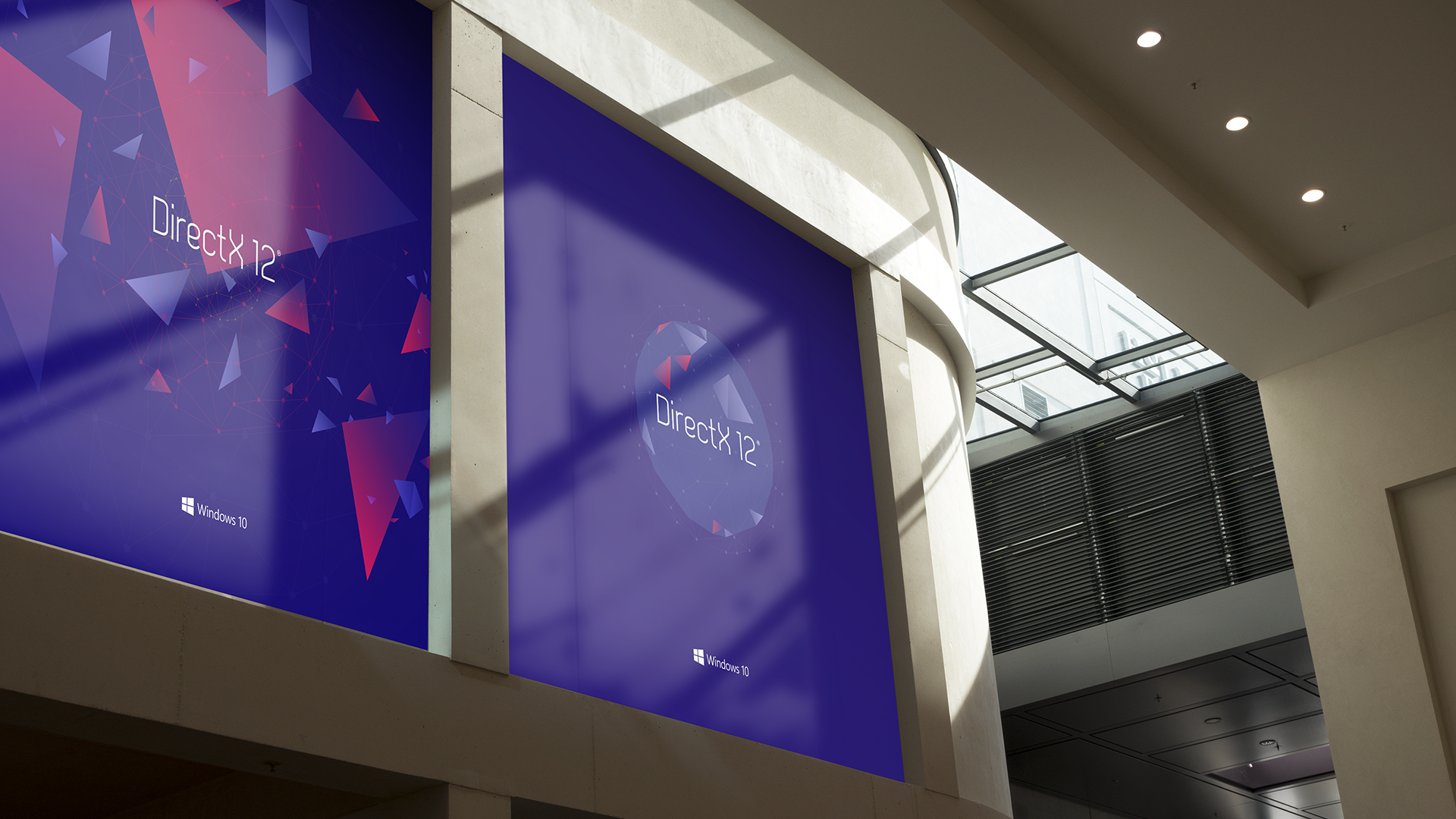 Signage explorations paired the upcoming version of Windows to validate the relationship between both brands.