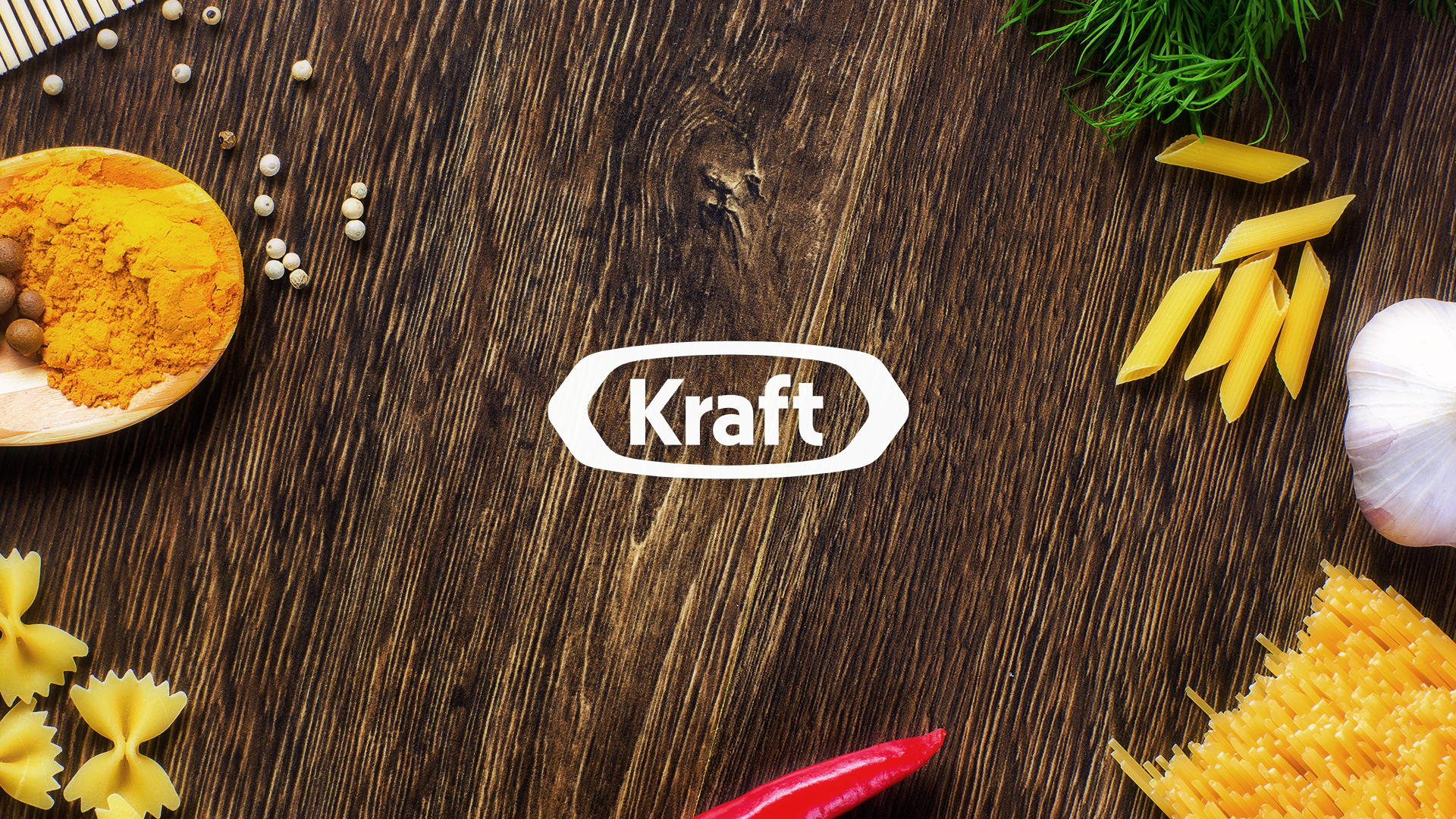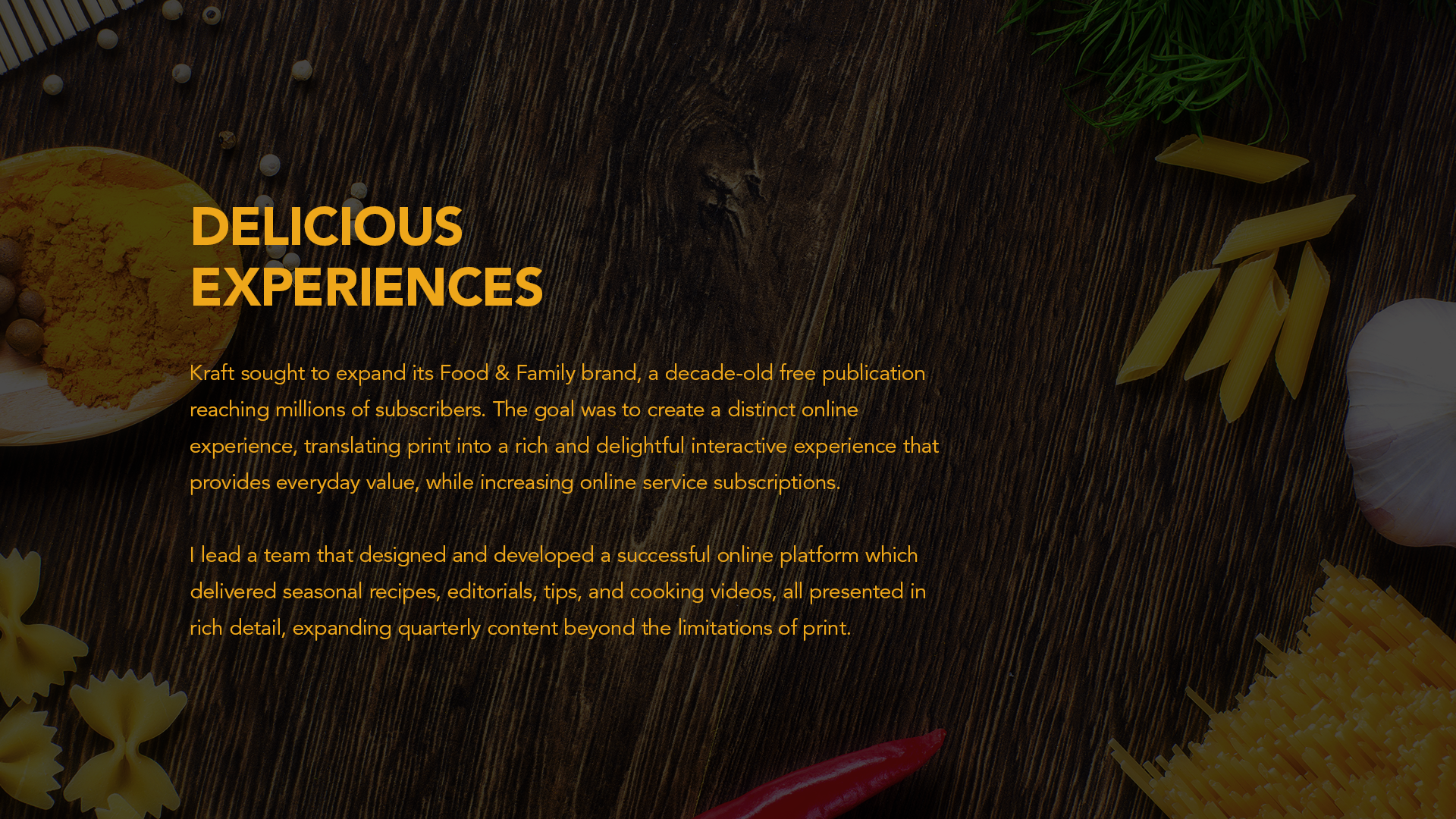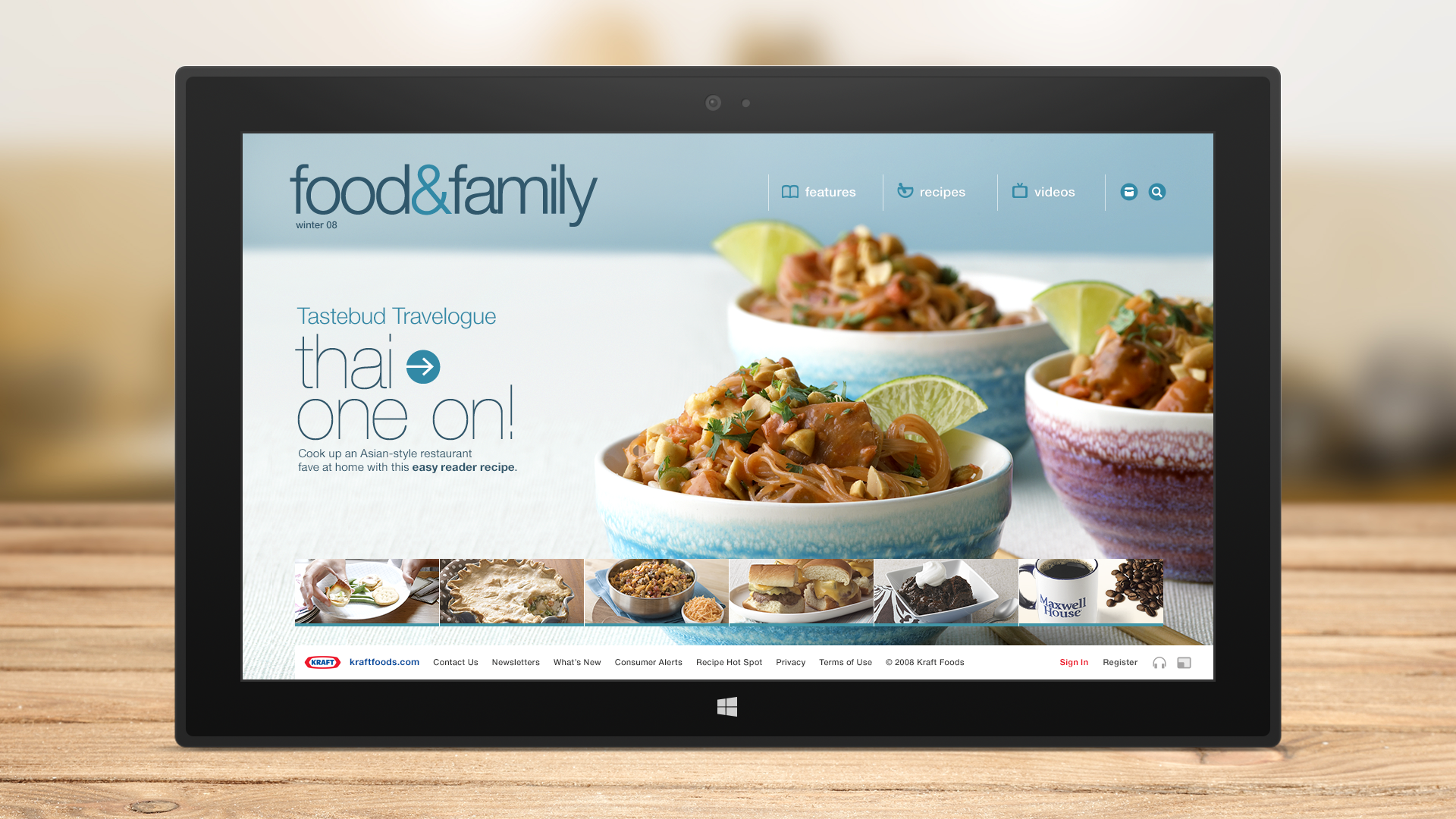 Food & Family online increased registration for Kraft services by 48% over four editorial seasons. Greater use of cross-platform services, like My Recipe Box, provided additional insight into customer recipe and shopping preferences.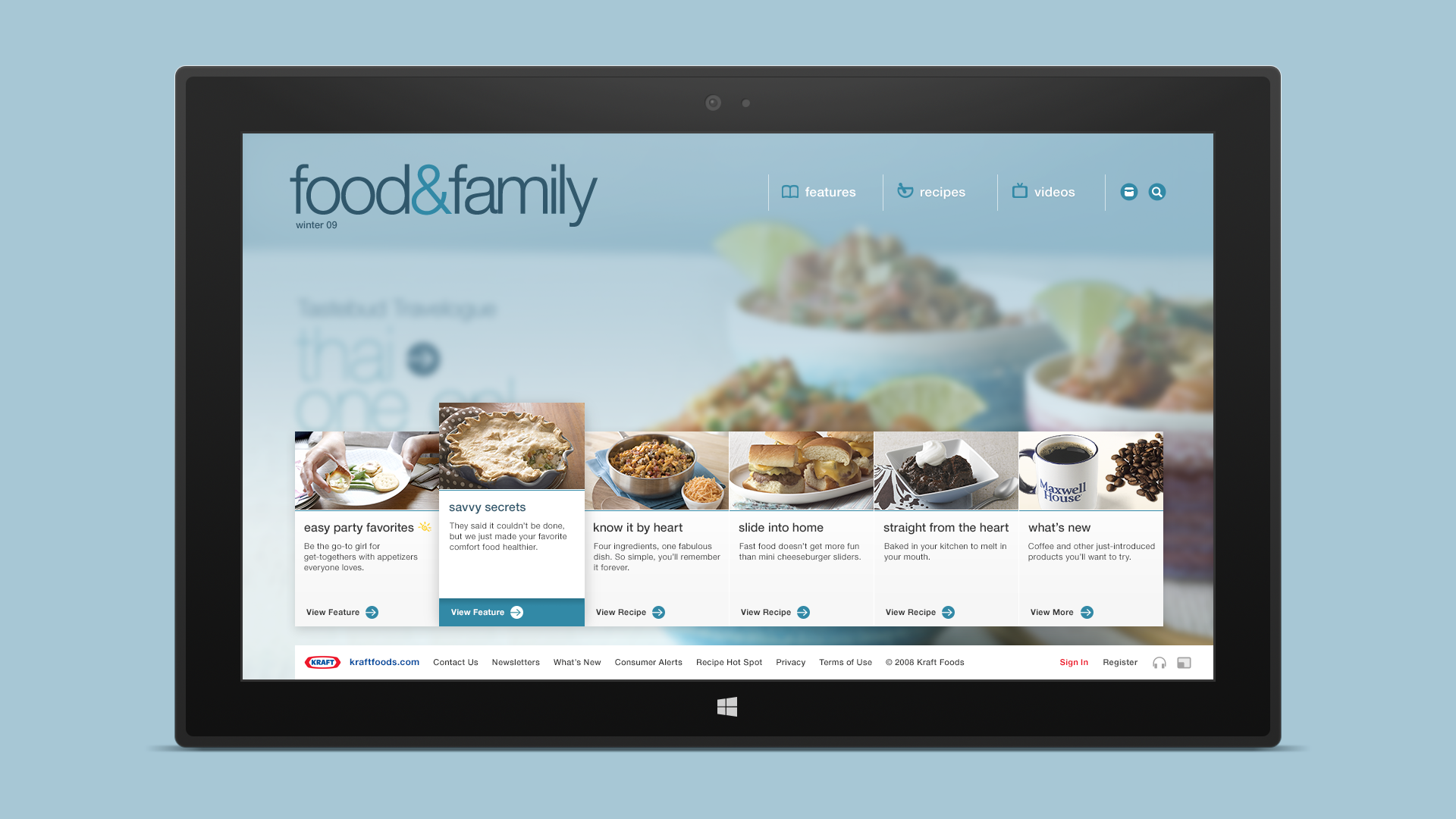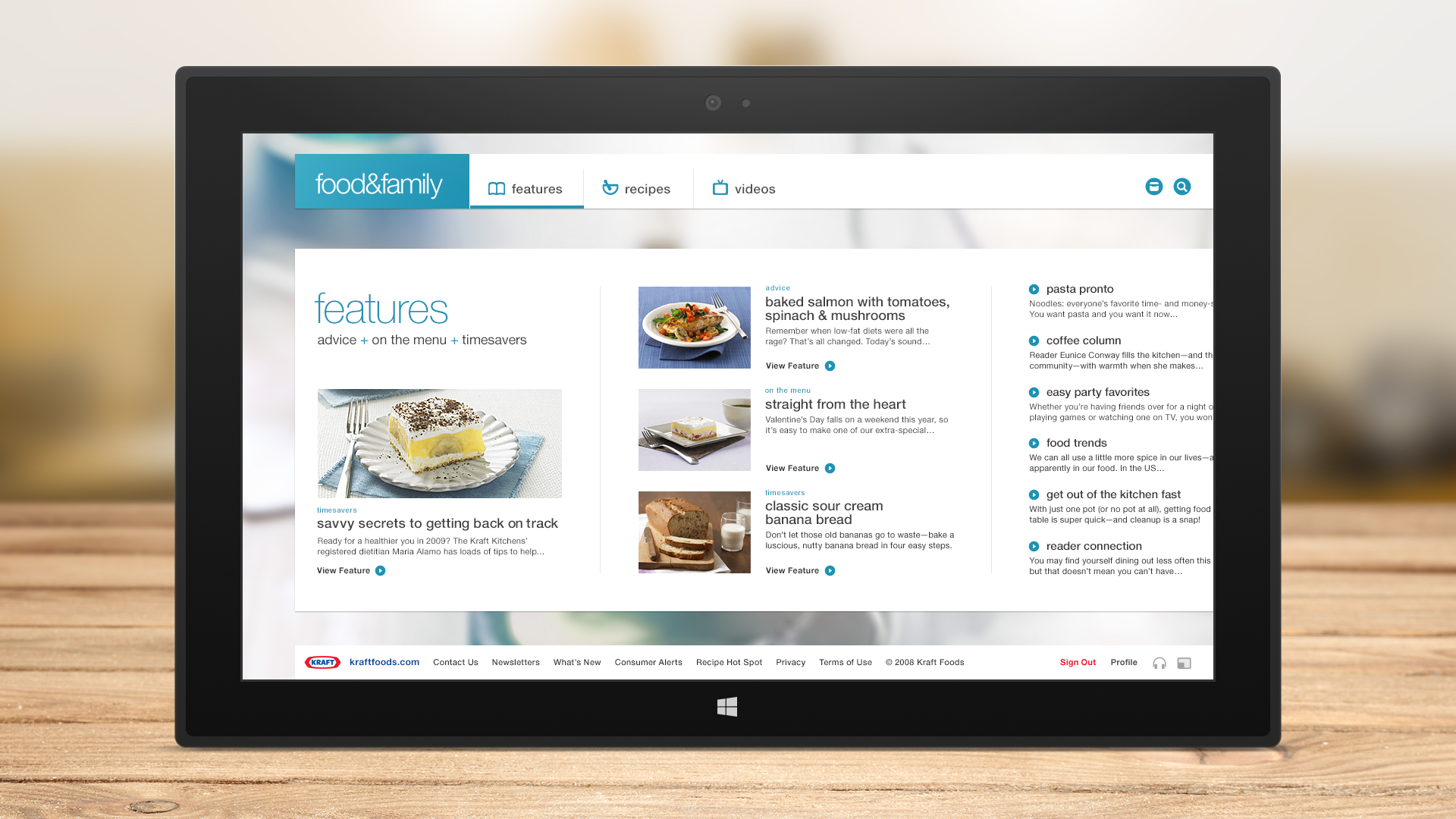 Localized for U.S. and Canadian markets, Food & Family supported English and French. It was one of Kraft's top multinational online content delivery platforms, increasing overall content and service use by 12%.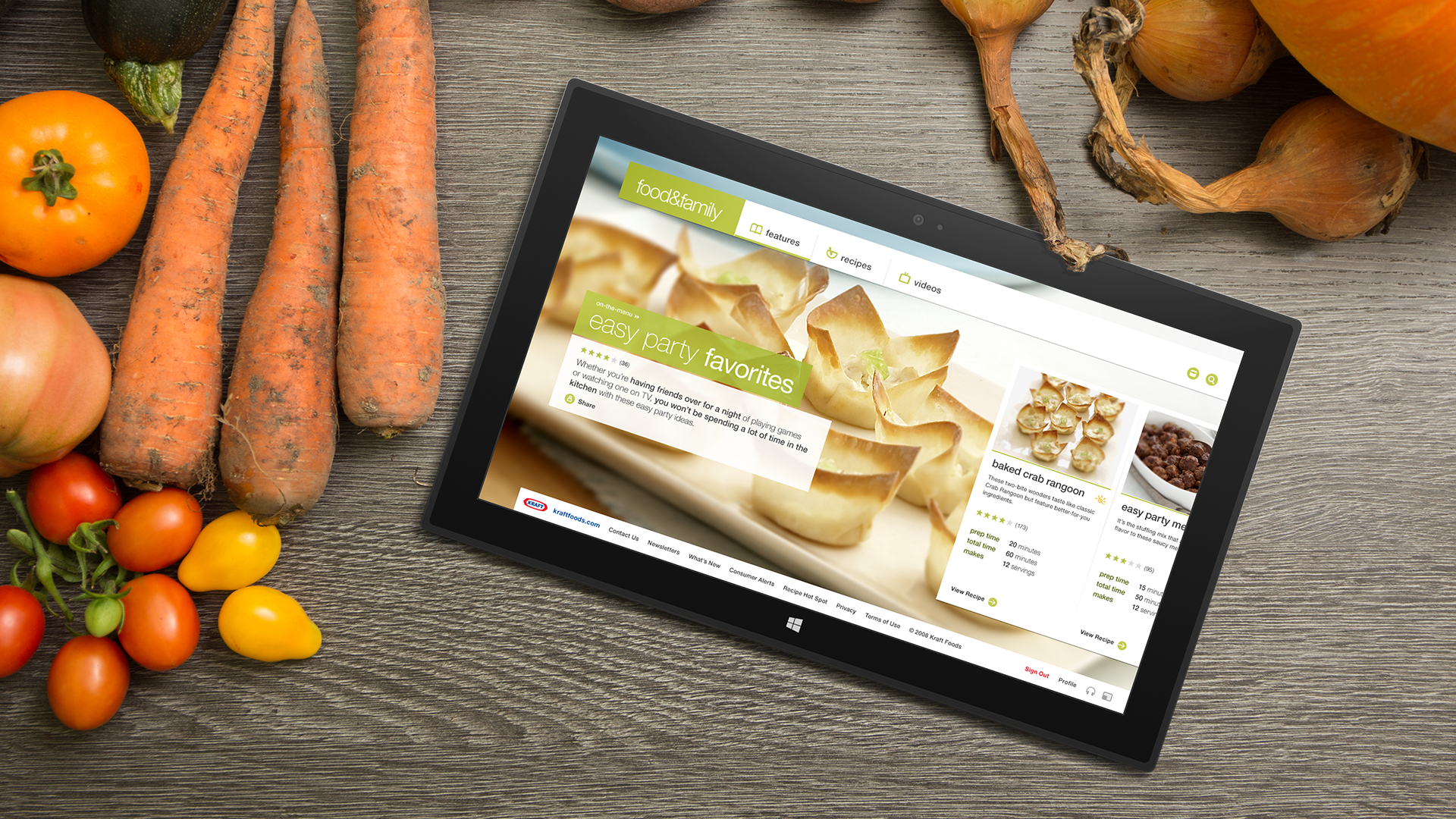 Food & Family digital was a result of synthesizing business goals tied to Kraft's overall strategic mission, highlighting differentiated offerings within their expansive ecosystem. Content development efforts, which included developing flexible models and treatments informed information architecture, visual design, and the overall interaction model, all to service creating a unique value-driven user experience.
User goals were in part determined by understanding targeted audience segments and mapping their needs within various demographics. The interaction model encouraged behaviors designed to increase the likelihood of developing new habits and loyalty to the Kraft Food & Family brand.